Blossoming of the industry of a sextech began not so long ago – about 5 years ago. Demarginalization of the market of adult-goods (the analytical agencies in 2015 separated sex toys from the porn industry and called the new category sex wellness), incredible popularity "Fifty shades gray", development of technologies of virtual reality – mix of many factors created ideal conditions for development of a sextech and emergence of new services and gadgets.
Let's look what technological innovations appear in different areas.
Sex toys
New technologies
The magnetic and levitation Revel Body vibrator was born as a result of a crowdfunding campaign on the Indiegogo platform – it was started by group of independent developers from Seattle.
In the sphere covered with silicone the magnetic cylinder on which it is necessary to attach various nozzles soars and vibrates. The motor at the device ultrasonic as at some toothbrushes, but, unlike them, the vibrator is capable to resound with a different power. Nothing similar by the principle of action in the market was and exists now.
The marketing campaign of the device impressed, but responses from users were contradictory – it seemed to someone too loud and insufficiently powerful, others came delighted with a toy similar to goods of Apple Store (and were satisfied with power – the sensitivity at people strongly differs). So in spite of the fact that revolution did not take place, the technological sphere found the audience.
Less – means better
Independent inventors, but also large corporations, in many respects for the sake of advance, as we know, resort to crowd funding not only (and not so much). Also the Crave company acted this way: her whip-round for creation of the Vesper vibrator passed extremely successfully, "waiting list" on a toy was huge.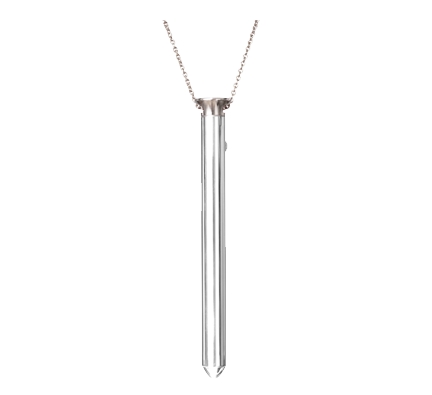 Technological effectiveness of the vibrator not in special functions, and that creators found room for standard "fittings" of the vibrator to extremely tiny building. The toy in the form of a tack is supposed to be carried on a neck as ornament. That, certainly, huge break for the market which was so poorly interested in design still in recent times.
Novelties in control
One of the most active directions of development of sex toys – creation of new ways of management of them. Remote controls gradually force out toys with proprietary mobile application. To it the brands We-Vibe, Imtoy, OhMiBod and others came now. Other popular trend – minimum "manual control".
As you will surprise with the toys working in beat music, already 5 years nobody – very long time ago the OhMiBod brand became top tool in live sex chat rooms thanks to well-known toy. Quite possibly, such destiny waits also for the Imtoy company. Their masturbator is synchronized by Piu with movements on the smartphone screen. In the Piu application there is a media library of erotic movies, but if desired it is possible to load also own videos.
Virtual reality
The PornHub sex tube created the first sex toy, and this toy, in addition – the sex gadget, the first in the market, with virtual reality.
Twerking Butt device made of a cyberskin (the material reminding skin) is able to heat up, vibrate, mass and that the most important, is connected to points of virtual reality. As it is easy to guess, Twerking Butt wearing spectacles is completed to the whole virtual woman.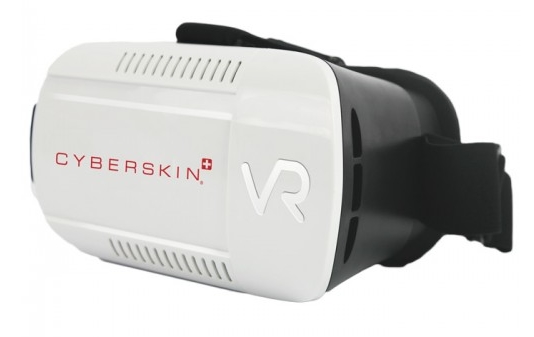 Sex Wellness Products
About old in a new way.
Vacuum a pomp appeared for treatment of erectile dysfunction at the beginning of the 20th century and with success are used still. The vacuum causes inflow of blood to genitals and at the expense of it creates a "artificial" erection. A bit later devices, similar in functionality, appeared and for women – sexologists appointed them for treatment of an anorgasmia. Women's vacuum a pomp it is also possible to find in any erotic shop today.
Having taken as a basis the idea with a vacuum, two German companies were developed, one by one, small, of the size of the ordinary vibrator, devices which use a vacuum and waves of compression for stimulation of a clitoris. Both devices almost with guarantee cause an orgasm in most of women. Womanizer appeared the first, and the company exposed the high price of an innovative product.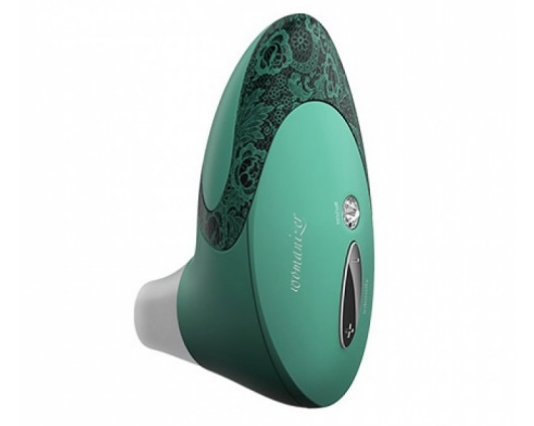 Satisfyer left the second therefore, wishing to overtake for competitors, the toy was made in addition waterproof, and the price was put almost three times below.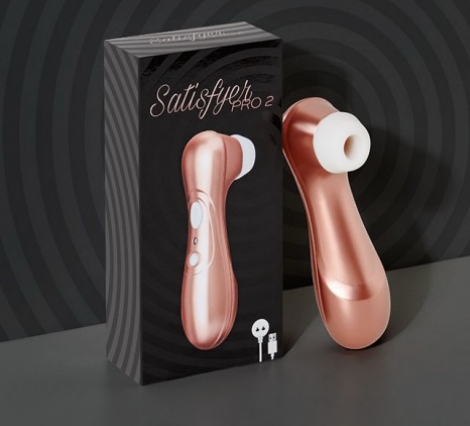 Both devices entered the market effectively and receive a huge number of positive reviews. Progressive sexologists already add to the arsenal devices, first of all for treatment of the same anorgasmia.
Bum building with the fitness tracker
Trainings of muscles of a pelvic bottom are useful at problems with health, for example, incontinence and also help to be restored after the delivery. Vaginal balls and Kegelya exercise machines for such occupations appeared long ago, and will surprise nobody with them even if they vibrate, react to force of compression or define the sequence and length of a training.
It would seem, to think up here something new complex, but Imtoy coped – in fact, the company created a ball of Candy and the application to it which works as the fitness tracker for occupations.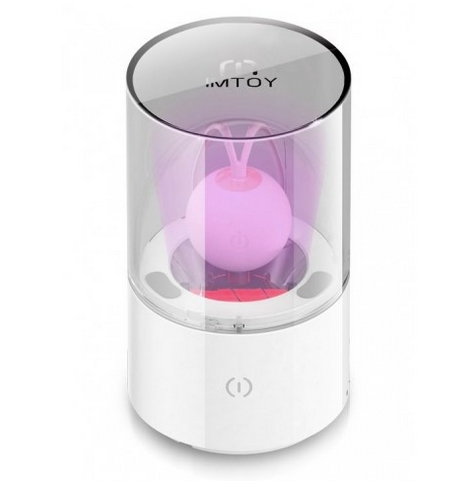 The tracker by means of pressure sensors on a ball watches that, is how stronger than muscle steel, creates programs of trainings and provides all possible statistics. By the way, one more innovation – a case for a toy with an ultra-violet lamp for sterilization. The company says that such cases will be available for sale and as independent goods soon.
Orgasm without erection
Erectile dysfunction – a problem, alas, frequent. The majority of the invented devices are directed to somehow to correct a situation, and the British Hot Octopuss brand developed the masturbator of Pulse II Solo allowing the men suffering from ED to reach an orgasm without erection.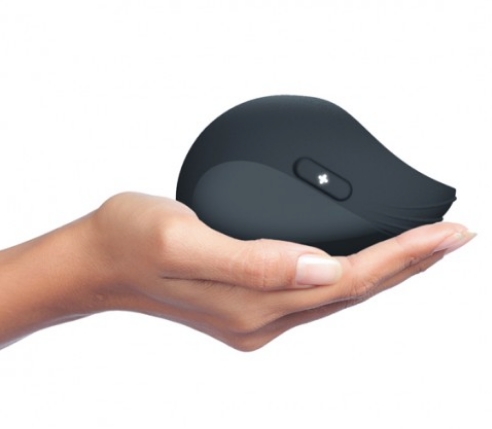 The company used medical technology which exists more than 10 years and is applied in a production: she is used to receive a cum from the men who endured injuries of a spinal cord.
Of course, an opportunity to receive an orgasm by means of a modern masturbator seems much less significant purpose, than the child's institution. But that someone suffers from problems with an erection this toy can improve quality of life much more.
Long distance sex
Speaking about a sextech, first of all usually mention webcam sex – products and services for sex at distance. It is more surprising by that that it is actually much less devices for long distance sex, than it is possible to think. Actually, in the market it is possible to find products only of one brand – Kiiroo. A flagman product of the company – steam from a masturbator and the Onyx+Pearl vibrator. The chat platform, connecting devices to Bluetooth is applied to toys. As a result, everything that is done with the toy by one of partners, the second feels through the toy.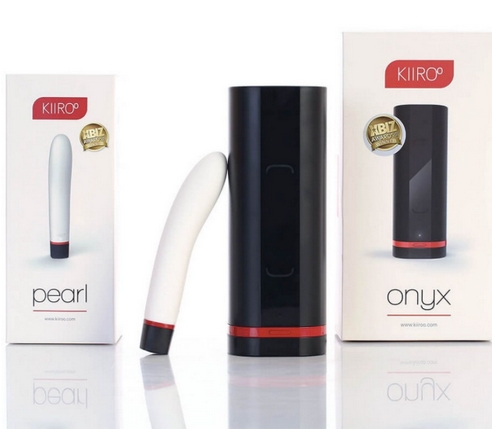 Certainly, thousands of couples on the Internet could not ignore it, but just adopt technology. And now directly on the website Kiiroo the most widespread type of goods – a masturbator plus bonus points for use in concrete chats.
The following step was taken by CamSoda service – his creators united points of virtual reality and Kiiroo gadgets. By means of CamSoda, devices for webcam sex and VR glasses partners cannot just have sex at distance, but also test "effect of presence".
CamSoda team quickly realized that the idea is good not only for couples, and in parallel started the sex chat in which the man, having armed with a masturbator and points of virtual reality, can spend time with someone from models.
Services
Even more interactive webcam sex
About sex chats It is necessary to tell in more detail. Points of virtual reality so far it is rather a rarity, than universal practice, a masturbator of Kiiroo costs expensive and is not at all. Nevertheless, chats integrate new technologies.
Many of platforms are monetized through "tokens" – a peculiar tip which the visitor of the website sends models. Profits of the websites became much higher after those began to use OhMiBod vibrators in work.
Gadgets are easily connected to the browser. After sending a token the vibrator at model turns on for a while – and is switched off again. Whether it is necessary to say that models fill up with tokens, and the technology is used today by all large sex chat sites?
As a rule, models with such vibrators have a special mark in a profile.
Training and trainings
It would be strange if in the world full of sex trainings, there were no training applications devoted to sex. Happy Play Time is just such training game. Her creators aimed to tell women about that how many various the technician of masturbation exists and that masturbation in itself – it is not a shame, and is healthy and cheerful. Besides the training program the service has a platform for communication and exchange of experience, and collected data are used for research.
One more training application, OMGYes, is aimed both at men's, and at female audience. The speech in it goes how to bring the woman to an orgasm and in general – to make sex more pleasant. Technicians in service are developed on the basis of researches in the field of sexology. The application was rather interesting in order that talked about it in Forbes, GQ, The Guardian and CBS News.
There are also very many services which main objective – advance of the real product of the company. So, for example, PornHub developed service of sex fitness BangFit. In the modern world where the inactive way of life for many became the norm, the fitness in the form of occupations sex can become the real rescue – not the really serious voice tells in the commercial.
BangFit is the application on phone which works as the fitness tracker if to connect him to a special belt. It is unlikely though someone will treat the application seriously (and still on the website it is specified that all belts are sold out), but if to consider service as virus advertising (than it, in fact, and is), then he copes with the task perfectly.
Services and useful tips
Among services around sex is at least two quite famous, made by the Russian developers. The first – the application for "fast" acquaintances of Pure, the second – SexCheckIn, something like Trip Advisor in places where it is possible to have sex. At the last, despite mentions in media, so far less than 1000 downloads – are obvious, not everyone to or after sex is ready to be marked on the map and to write comments.
The well-known Durex brand created the application as a virus action in 2013, and still it periodically somewhere emerges. SOS Condoms is service of "imperceptible" delivery of condoms. Directly during the appointment, it is possible to open the application which will determine location by GPS, and the courier of Durex will bring condoms to this address and imperceptibly will report them.
The fine idea, but alas – really service only in Dubai worked. For other cities it was offered to vote, increasing motivation of producers to open delivery and to them, but nothing happened, and the application website, as well as it, does not work any more. Anyway, it carried out the marketing task.
New feelings
Le Petit Mort is the application for those someone want to feel something new. According to developers (small Danish studio Lovable Hat Cult), they created an erotic audiovisual adventure which will allow users to feel a female orgasm.
On screenshots – the recolored photos of vulvas of different women (of course, with big details, than at us on an illustration. , images are broken into large pixels. Touching the screen in defined places, the user on change of color of pixels can see, was at touch pleasant and whether it is worth continuing in the same spirit. A soundtrack, creators of a game say, allows to plunge into a meditative state more deeply.
And finally – technology which adds new impressions to the "real" sex with the partner. The Glance application works with Google Glass glasses. Partners, having put on glasses during sex, can watch not only at each other, but also on themselves – the partner's eyes. Additional impressions, new experience, the fine idea – it is a pity only that so small Google Glass screen and inconvenient.